Hey All! Kia ora and WELCOME to Ngapeke Permaculture, a NOT-FOR-PROFIT 'work in progress' project!
PERMACULTURE PRINCIPLES are the backbone of ALL the projects that the NGAPEKE PERMACULTURE TEAM embark on at the NGAPEKE 7 land block for its OWNERS and their VISION.
We all CARE DEEPLY for NATURE and our ENVIRONMENT, including the LAND, RIVERS and WATERWAYS, PEOPLE, LOCAL COMMUNITIES and other LIVING BEINGS who rely on this land and its surroundings for sustenance, good health and wellbeing.
The NGAPEKE 7 land block will model the values, methods and practices that are permaculture based starting with ZONE 1. This zone is the main entrance to the property as shown in the image below. Other ZONES will be introduced to the 16.6 hectare property over time, but ZONE 1 is it for now!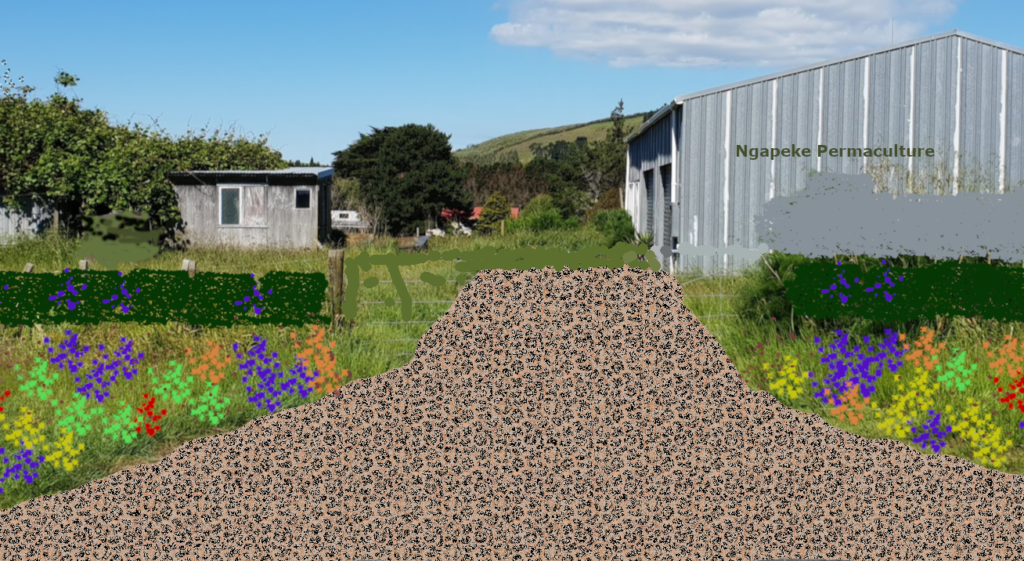 Come and join us if you dare – there's a bit of work to be done and lots to LEARN and EXPLORE! We can arrange a bed for you if you are coming from a far! All our volunteers will get watered and fed as well, in exchange for a few hours of work a day 😉 … REGISTER your interest HERE. We would love to have you!
From the Team 🙂