Ngapeke Permaculture supports a number of community and neighborhood food-growing initiatives. We want to give recognition and thanks to the individuals and local businesses who donate resources and/or their time!
During COVID, Ray Totorewa saw a need to support families with growing fruit and veg in their own backyards. Ray sought advice from us here at Ngapeke and then set about sourcing the resources and support with our help from the likes of those that follow…
Sequal Timber – have provided all of the timber for the raised garden boxes! The timber is milled and sawn to lengths! But that's not all! They deliver it all to Ngapeke Permaculture where it is sorted by Ray!
Addline Transport – is a local company just down the road. It is owned and operated by Kerry Addison! They source and then donate the rich compost for this initiative! They deliver it using their own trucks to Ngapeke or directly to the sites such as Marae!
Ngapeke Permaculture – that's us lol…we provide a space to house the timber and compost! We give food-growing advice to individuals and groups. We also run regular group workshops related to a number of topics to do with growing fruit and veg! We also offer permaculture design advice!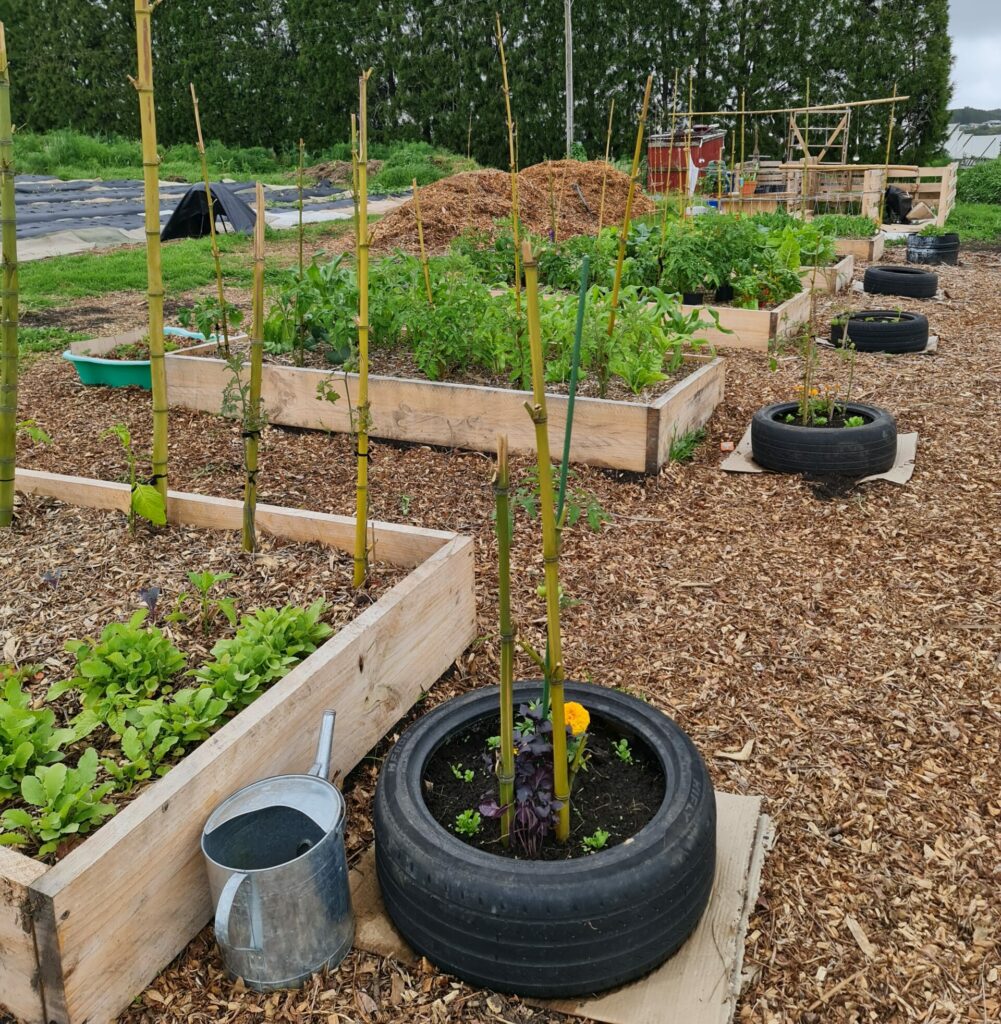 A total of 122 raised beds have been installed by Ray to March 2023! That's an epic effort indeed! The recipients are supported with a private Facebook group page called Matai Tipu! In the near future, they will also be visited for that extra layer of support! Here's an article by Sequal related to Rays' mahi in the community!